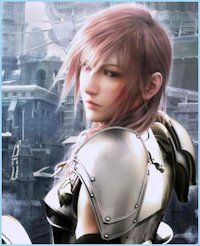 It had been some time since Megami had been in the prison. Essentially, their prison was nothing more than a giant hole in the ground, damp and cold, with nothing but some minor lighting running along the walls. She knew that the further into the prison one went, the more insane and violent the prisoners became. Down in the darkest depths were the most dangerous of criminals. Megami would walk the members she had just met with through a sort of, service entry, and enter the more well lit part of the prison. "In this wing of the prison, we keep members who are under suspicion. It's policy that until we have viable proof whether someone is guilty or innocent, they are placed in comfortable cells. The innocent shouldn't be treated like criminals, and criminals deserve their last few days to be worth it. The body and soul is sacred, and should be respected." This was a policy that Megami put in place. She'd seen how her old superior treated people, like they were all guilty, like they all deserved to rot away in pain and sorrow. She didn't agree with that. Until there was proof, they had no right to make someone feel so helpless.

She walked towards one of the cells, which turned out to be more of a room than anything, as it had an iron door with a window slot, and a small vent for food trays. She opened the door, and allowed all to fully see the room Kazuki would be held in for, at most, 2 weeks. It looked more like a very bland version of a dorm room. There was a twin bed, with pure white sheets, with a sturdy mattress and a single pillow. There was a small desk containing paper and a pen for letter writing, and a stocked food cabinet with a cooling unit for drinks. In the corner were two walls that came up to average neck height, with single opening. Inside was a standard toilet and shower. The walls were a pale white and a single light lit the room quite well. Overall, it wasn't the worst place possible to be. "You can see we try to make everyone comfortable. Even some of the lowly cells that house the worst of criminals are kept up to meet the humane standards, though nothing as good as this. Meals are brought around 3 times a day, and letters may be sent in and out. There is always a guard on duty 24/7. Once I can get ahold of those that you've requested to see, I'll send for someone to transport you." She spoke to Kazuki on these matters directly, as this would probably be what he wanted to know. Maybe not what he wanted to hear, as he would most likely just want to hear that he was free to go, but what choice did she have to keep her own village safe?

Turning to the rest of the group that followed, she spoke to them. "He will be held here until either the Tsuchikage, the Hokage, or another Sennin of Leaf, or stand in, dismiss these accusations to be false, confirm them to be true, or the 2 week time period is up. As I've stated, in this country, he is not labeled as a criminal, we are holding him only in stead of your village for the time being, and under the agreement that we came to Leafs aid, and are in an acting treaty thus far." Leaning against the cell door, and crossing her arms, Megami looked between Kazuki and Shida. "Now is there anything else that needs to be requested or said before I take my leave, or are the terms clear?" Megami knew that anything could be said in disagreement or disapproval, but this was Stone's prison and this was how they best handled things. At the very least, it couldn't be said that she was at least trying to make the right calls, given the position she found herself in. But shortly after this, she'd be paying a visit to the Kage on this matter.

[Continuing from
Here
.]
WC: 689