Depending on the viewer, the following would be considered a stroke of luck or misfortune. The night was underway and the village had amassed the bulk of its fighting forces to the wall and they were currently engaging The Swarm, monstrous humanoid creatures. This was not some calm "send a couple of squads" sort of ordeal. No, this was a "defend this village at all costs with everything you got" sort of moment. In times like this, the focus tends to shift in a more tunnel-like vision. "The looming threat is upon us so if we do not handle this, the village will be lost" is where many minds go. It isn't inherently wrong or bad, but it does cause a momentary lapse to occur. In situations like this, most would not even consider a third party appearing to cause issues.
Unfortunately, or fortunately depending on your view, this would be the case on Sunan's long night.
---
The body would go crashing into the wall with such a force that it would crack and dent the stone made structure. The victim, a rotund man in a mask and hat, would have blood expelled from his mouth upon hitting the wall like a fine red mist. His body would immediately crumple upon the ground as the figure who had tossed him, a large figure in a cloak, along with three other cloaked figures, one of short stature, one of more average stature and one hulking mass of a figure. This party would have one more member, an incapacitated Number 9, Taro, lying upon the ground with a chain wrapped around him. There were clear signs that his body had been drug along to this point.

"Are you sure this is her location?"

"

If I wasn't... would you kindly... go fuck yourself?

"

As soon as the question was asked, a foot traveling at tremendous speed would find its way straight into the face of the masked man. The sound of blood, bones cracking, and teeth rattling out of their placement in his gums, would fill the air.

"

Thath... besth... you.... goth...

"

"It would appear he was the head interrogator here. It's why it felt like we were wasting our time with him. Until we found the right motivation."

The more average sized cloaked figure would say. The figure who seemed to be leading the charge would nod and lower his hood, revealing the face of the Daimyo, Ishii Shiro.

"

You wish to see your leader... your friend... Raku?

"

"

Lord... Roku...

"

"

Yes, yes. Him. Nao's pet project. Yes, we still have him locked away, and as I said... we are here to arrange a trade. So this is her?

"

The defeated ANBU, Maniac, who was a member of the secret squad that Roku created when taking over half of the leadership of the ANBU and would quickly turn them into a small family that shared not only their duty but a bond, would shake his head to confirm the question. Aside from high ranking officials, only the three members of this squad, Gluttony, Maniac, and Usagi, knew who Tenken truly was behind the mask. Maniac, as tasked by the current "Tenken", Gluttony wearing the mask, was tasked with overseeing to the prison while the full fighting force of Suna was being summoned. He eagerly agreed as this was more of his home and comfort zone, here torturing the criminals, than being out there. This also matched his skillset as he wasn't much of a fighter in a traditional sense. It is why, even though he put up a valiant effort, he was overpowered by the Daimyo and his three accomplices, but it was more so the work of the largest one of the group. The hulking mass, his power was strange and almost entirely defeated the power that Maniac did have mastery over. It was just one of those things that happen in life, sometimes you run into a bad matchup.
Ishii would send his fist, that would suddenly appear to be several times larger than normal and in comparison to the rest of his body, slamming into the door and knocking it off its hinges. From within the darkened room, a female would come darting up, only being stopped by the restrains holding her at bay. The female looked ravenous. Her body was starved but it did not truly show how long she had been without food, nearing nearly two years. With that considered, she looked rather healthy, still in what some might say was peak physical condition but her mind... that might have been a different story.

"

My, Juu... I mean, Avaron. It has been awhile, yet look at you.

"

"

IT'S HERE! I CAN FEEL IT! YOU CAN FEEL IT TOO!? IT IS CALLING TO ME! HE WANTS ME TO FIND HIM!

"

"

Are you sure you are wanting to take her with us?

"

"

Look at her, look at her condition... well, her physical condition. She clearly is what we came here for, maybe even better than him since he seemed to show more signs of deterioration

"

Ishii would say while gesturing to the fallen Taro.

"

Very well, your turn.

"

The smallest figure would nod and slowly approach the still raving Number 10. From within the darkness of their cloak, a glowing pinkish orb would appear. A strong collection of chakra could be felt coming from this, as soon the pink glow would illuminate the face of Juu. The female Sovereign member would begin to stop thrashing, her eyes become incredibly dilated but her expression very docile.

"

His... heart.... is.... down.......I will follow.

"

The Daimyo would smirk as he would clap his hands together.

"

Wonderful, now let's get out of this godforsaken place before we get caught up in that mess happening above ground.

"

"

What if she was referencing... do you think it was--

"

"

I don't care what the ravings of a lunatic are. I don't care about scary ghost stories either.

"

The average-sized member of the collection would nod but also chime in with,

"If she is right, it would be worth venturing down there. You are wanting more tools... that could be the ultimate one, sitting right here all this time."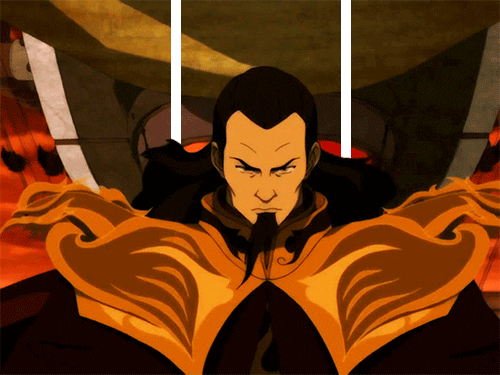 Ishii would wave off the notion before turning away and beginning to march out of the location, heading towards their breach point and back into the Ruins of Old Suna.

'

Wait.. wait... Rok...u

"

"

Oh, my apologies, I have no idea where he is or if he is alive. Hyaku, could you please take care of this situation.

"

The largest cloak figure would merely let out a low, almost animal-like, grown as a strong surge of chakra would saturate the hallway. The ground around Maniac would begin to shake as the stone began to corrode away and turn into sand. The sand would slowly begin to rise up, engulfing the head of the ANBU. His body would begin to shake, he would struggle to overcome this, but soon his body would lose that fight and he would become completely still. With that, the four of them, with a dazed Juu and Taro being drug behind, would begin to make their exit.

[Limited Time Event - Leaving this area in 1 hour - S++ Rank Thread - Cannot be in another Event Thread]

[NPC Maniac = Dead]
Last edited: