Before we continue any further in our story, the tales of those who live out in the desert, we must first rewind the clock to a previous event. Everyone has heard the story of the previous Kazekage, Sunahoshi Katsuo, perishing in a battle with his hated rival the Daimyo, an event that would unleash The Swarm... but what if the events that faithful night happened slightly differently? What would that change... what would that mean for our story?
Once Upon a Time in Kaze no Kuni...

​
Year: 244PP [Post Primus/Modern Calendar]

[8 years ago]

Godsfall, the land of such prominence and history, but in these modern times it lays forgotten and undisturbed. Except for today. Today, three parties embarked on journeys starting from different locations but seemed to be on a collision course. All sides, within moments, would be upon the other, in this vast desert graveyard.

Within one party, there were simply two individuals. One, a tall figure wrapped in a black hooded cloak. Next to this figure would be a smaller figure with a large leatherbound tome clutched in their arms. The smaller figure would glance up to the larger one.

"

Are you ready, Grand Master?

"

"

Everything is as it should be.

"

The smaller figure would nod as they would continue onward.

The second party would have traveled from Sunagakure no Sato. This party would consist of three individuals, a beast-like man, a man whose shadow seemed to dance like a living creature in the night sky, and the third man, the one who walked out in front, who was dressed in an odd armor with a sword at his side.

"

Are you ready, Kazekage-sama?

"

"

Steel your heart, Katsuo. It is time to end something decades in the making.

"

"

Worry not,

Kuro

,

Kazuki

; I am ready

"

he would say as his gaze would linger off into the distance of the vast desert.

"I hope the other party is ready... we have to end this all tonight."

The last party would be a larger procession, this time of five individuals. One figure would march at the forefront, a man who carried himself with pride and purpose. Behind him would be a row of four figures of various sizes and appearances. This party, if an outside observer were to spy them, would be of high notoriety. The four lined up behind the primary figure would be those figures who had been highlighted within Sunagakure no Sato as half of the remaining members of The Sovereign. Individuals who alone possessed otherworldly powers. At their head, the lone figure leading their group was none other than the

Daimyo of Wind Country, Ishii Shiro

.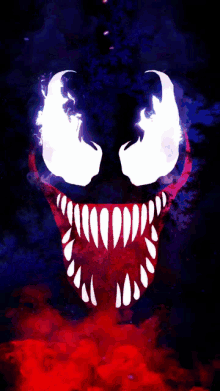 His compatriots would be the metallic inhuman

Number 6, "Roku"

. The equally inhuman, monsterish ink-black form of

Number 3, "San"

. The equally monsterish, while still appearing human, form of the hulking

Number 2, "Ni"

. Lastly, there would be the bandaged covered, but of much more natural human proportions,

Number 1, "Ichi"

. Each member possessed enough power within them, thanks to either unnatural practices or bizarre experimentation, to rival several squadrons of average Sunan Shinobi. Each one, while holding their own personalities, quirks, and weaknesses, all shared one unwavering, or at least seemingly unwavering, commonality; a fierce loyalty to their leader; the Daimyo.

In fact, loyalty would be the unifying theme of this quiet and calm night. Each party was led by a figure that had adorned loyalty from their fellow party members. It would be admirable from the outside looking in, but the reality is that these factions of unrelenting loyalty were all soon about to come into a dramatic collision course with one another.

The party of Ishii Shiro and the party of the two cloaked figures would be the first to meet. Upon meeting, there would seemingly be a very informal exchange, as if the two sides knew one another, but this would quickly grow hostile as Shiro's voice and tone would grow louder and more aggressive.

"

You come here to cast me aside? Cast me aside like am nothing more than just some game piece to you! Sorry, Master... but I have outgrown that role. I am larger than just some scheme of your ancient feud. I AM WIND COUNTRY!

"

"

You are the bane of Wind Country, not its ruler

"

would echo forth from the party of three, the members of Suna, who had now gathered in the same location. The figure leading this troupe, the Kazekage, Sunahoshi Katsuo, would continue.

"

You have been a curse upon this land, upon our village, and upon my family... but today I break that curse.

"
"

I do not have time for your petty personal vendettas, child! Can't you see bigger powers are at play here?

"

the Daimyo would say as he would motion towards the two cloaked figures.

"Very well, Shiro. End the Sunahoshi bloodline and I will allow you to continue with your little game here. Fail and, while it wouldn't matter because that would mean the heir had killed you, I will unleash him. Unleash them all."

The words of the tall cloaked figure would creep out, surrounded in a calm but unsettling tone.

The Daimyo's teeth would grind and nash together with such ferocity that one might have thought he was about to pulverize the two rows of white to nothing more than dust. A chakra would begin to surge around him as his figure would begin to expand and grow, pushing past the limits of any known human, pushing past the limits of all of his sovereign. The chakra that would begin to flood out of his growing figure would be a mixture of a dark and sinister chakra and a foreign chakra, one that would feel akin to those referred to as Ancients, but perverted and vile. "I do not have time to play with you, boy. Ichi, Ni, San, Roku--kill the guardians of the Kazekage and bring their corpse back to Nao to craft new Sovereign."

"

Kazuki, Kuro; buy me as much time as you can

"

Katsuo would say as a helmet would seem to begin to grow out of the armor upon his body and engulf his head. His eyes, and various etchings throughout the suit, would begin to glow a bright green chakra. Grasping his sword, the Kazekage would rush at the now-massive form of the Daimyo.
Toroano Kuro would not waste any time as he would let out a bestial roar and take off sprinting towards the Sovereign members. He would be met head-on by the hulking blonde brute known as Ni. Two of the three remaining Sovereign would stare down Kazuki, whose face would remain expressionless as he would raise his right hand into the air. From the shadows, a coffin would rise, and out of the coffin would appear a female figure with pale white skin and blood-red eyes. The figure would be the reanimated body of the Number Seven Sovereign member, Shichi.

The two Sovereign eyes would widen at the sudden appearance of someone that each had been searching for during the past year.

"

Shichi...

" "So you had... her?"

Each of their expressions would change but both would hold a burning rage upon their face, one with anguish mixed in and the other annoyance.

"

A little bird had told me that one of you seemed to care for this one... it is only fitting that you discuss with her why she died. Like a pitiful fool.

"

"

SHICHI!

"

the metallic being would yell as he would take off at Kazuki, but would instead be cut off by the Undead Summon of Shichi.

"

No...

"

"

The bitch was careless and so are you!

"

the ink monster would yell as his body would seemingly liquify and rush towards Kazuki like a wave. A dark aura would burst forth from the Sennin as his Hybrid chakra would begin to pour out.

"

Time to teach another Sovereign member not to look down on Suna.

"

While this happened, the bandaged Ichi would turn his attention to the two cloaked figures. He would begin to slowly draw his sword as his eyes narrowed upon the two of them.

"

I understand you trust your skill as much as you blindly trust little Ishii, but a child-like you better not bare your teeth at me...

"

the cloaked figure would say as he would turn his attention to the smaller cloaked figure next to him.

"

Begin the ritual.

"

"

Yes, Grand Master.

"

"

Wait! You told Ishii--

"

"

I have grown tired of you, Rag Doll

"

and with a flick of his wrist, a large gash would tear down the torso of Ichi. Blood would splatter in all different directions as the heavily bandaged man would be cut deeply and sent collapsing to the ground, uncertain of what had just happened to him.

"

Yes, Grand Master

"

the small cloaked figure would finally say in response to the request. This would be followed by a series of incantations that would cause glowing runes to appear upon the body of the small female and begin to spread outward upon the ground. The runes would begin to serpentine outwards covering a vast area of the area known as Godsfall.

"

Awaken.

"

Upon this command, the ground would begin to violently shake...
---
Part 1 of 3
Part 2 continued
Here