Name:
Uehara Maeko
Age:
12
Gender: Female
Physical Description:
Maeko stands at 5'9" tall, and has shoulder length red, semi-wavy hair parted above her right eye. Her eyes are yellow, though unless she gets in the habit of moving the hair away from her left eye, you'd never know both her eyes are the same colour. She has fair skin that burns as easily as it tans if she's in the sun too long. She can usually be found wearing a black split skort with fishnets under the skort and her toolbelt on the right leg. Her most commonly worn shirt is a black long sleeve cross-chest button up with white pin-striping along the cuffs, near the shoulder and on the front seams of the shirt.
Maeko Reference Image
Show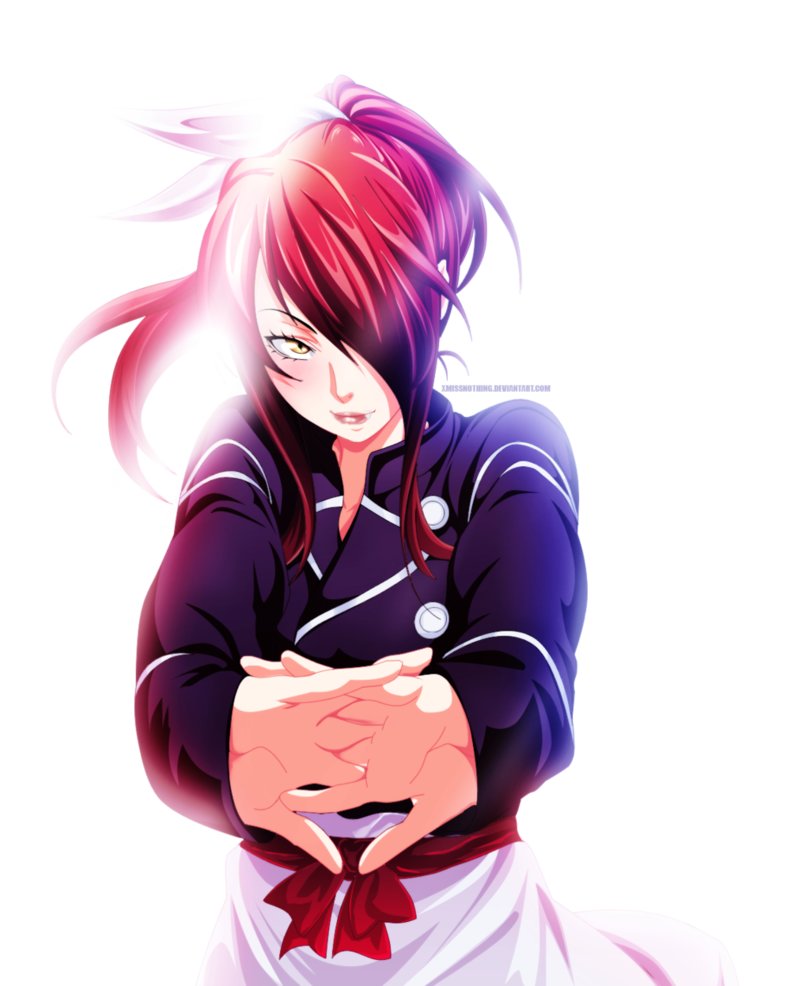 Mental Description:
While she has a mostly timid nature, Maeko has an angry, confrontational side of which is only seen when she's pinned between a rock and a hard place, so to speak. Her timid nature is quite passive, where she doesn't complain much, or ask much of anyone without having the opportunity to do something in return for them. She is a person that likes to please others while putting herself second more times than not. Her angry, confrontational side is generally seen as abusive, snide, and irritable on the best of days, while on the worst of days it's generally better to leave her alone. She becomes self-centered, and more overtly aware of how people are acting in her presence, which more often than not just makes her more irritable.
History:
Maeko grew up to a family of 3 with her Mother, Father and little brother of whom was born to the family when Maeko had turned 7 years old. Her family came from a small farming village to the Hidden Leaf village looking for better opportunity for growth of their family and the potential for better jobs as farming had never suited them properly. While her parents don't completely approve of her wanting to become a Ninja for unknown reasons, they are supportive in allowing her to live out her dreams. She has tried to ask why they disprove of her training at the Academy, but they always dodge the question and brush it off with another topic. Much of her Mother and Father's history is a mystery to her, as from what she understands, they weren't always farmers. She plans on researching her family history as best she can, however at the moment, she's looking to focus on her studies at the Academy of which she is looking forward to begin.